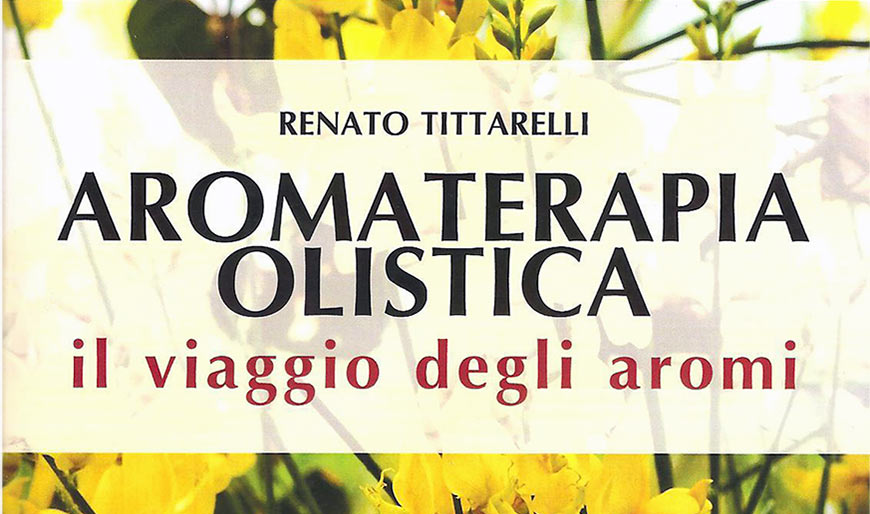 The love and intelligence of essential oils from plants for physical, emotional and mental wellness.
Aromatherapy to heal ourselves.
Aromatherapy is a new type of treatment, increasingly affordable for everyone, based on the use of essential oils extracted from plants.
Essential oils have different therapeutic properties and actions: from antiseptic and antifungal properties to wound healing, anti-rheumatic, insecticide, antiparasitic properties. They are also useful for the respiratory system, have excellent digestive, toning, calming and relaxing properties and can be used to treat stress, anxiety, insomnia and nervous tension. Finally, they can also have pain relieving and aphrodisiac properties.
Aromatherapists come to our aid to illuminate us in getting to know and using these oils.
They are experts both in using essential oils as well as in the anatomical and physiological functions of the body and how it works.
A prominent figure.
The most important name in this sector is Renato Tittarelli.
Educator, holistic operator, expert in natural therapy and a scholar of ancient therapeutic traditions and plant alchemy.
Specialised in holistic and subtle aromatherapy, spagyric phytotherapy, naturopathy, ayurvedic therapy, aromatherapy massage, numerology, yoga therapy and spiritual healing.
Accomplished educator of aromatology, aromatherapy massage, numerology, yoga and alchemy in different holistic centres, natural health associations, naturopathy schools in Italy and abroad.
Among his most important activities:
founder and director of SOAM, Holistic School of Aromatherapy and Massage in Chiaravalle (AN) since 2000.
Naturopath registered with ERBA SACRA-ASPIN, code AN 018-NA
Holistic operator accredited with the registry SIAF, code MA644T-OP pursuant to law 4/2013
Director of the Professional School of Aromatherapy in Livorno
Renato Tittarelli is also the author of the book HOLISTIC AROMATHERAPY – The journey of Aromas written in 2011, which guides us in discovering our mental, physical and spiritual well-being through essential oils.
The course at our holiday farm.
For those interested in getting to know more about this subject, Renato Tittarelli will be at our holiday farm on 20 June 2015 from 9:00 a.m. to 6:00 p.m. with his basic course called "Holistic Aromatherapy – skilful use of essential oils, messengers of love and healing".
The course programme is as follows:
Essential oils and the world of fragrances
Extraction and checks
The relationship between perfume and moods
The olfactory system
History, philosophy and science of plant essences
Direct olfactory experience with essences
Toxicology and contraindications
Practical uses: massages, baths, inhalations, perfumes, cooking, aroma lamps
Concept of synergy and seasonal purification
Limited enrolment: by 10 June 2015. The course will be held once there are at least 12 participants.
Cost: €70.00 (VAT excluded). The cost includes: the educational materials, certificate of participation, use of 100% pure, natural essential oils from the company Flora di Lorenzana (PI).
A skilful application of Aromatherapy is through massage, one of which is a "Chakra Aromatherapy Massage" which we will talk about in a few days in our next post.
If you are interested in the course, we suggest you enrol quickly, considering the limited number of available spots.
Instead, if you liked the article, you can leave a comment or share it on your social networks.